Origin Collection Writing Desk 1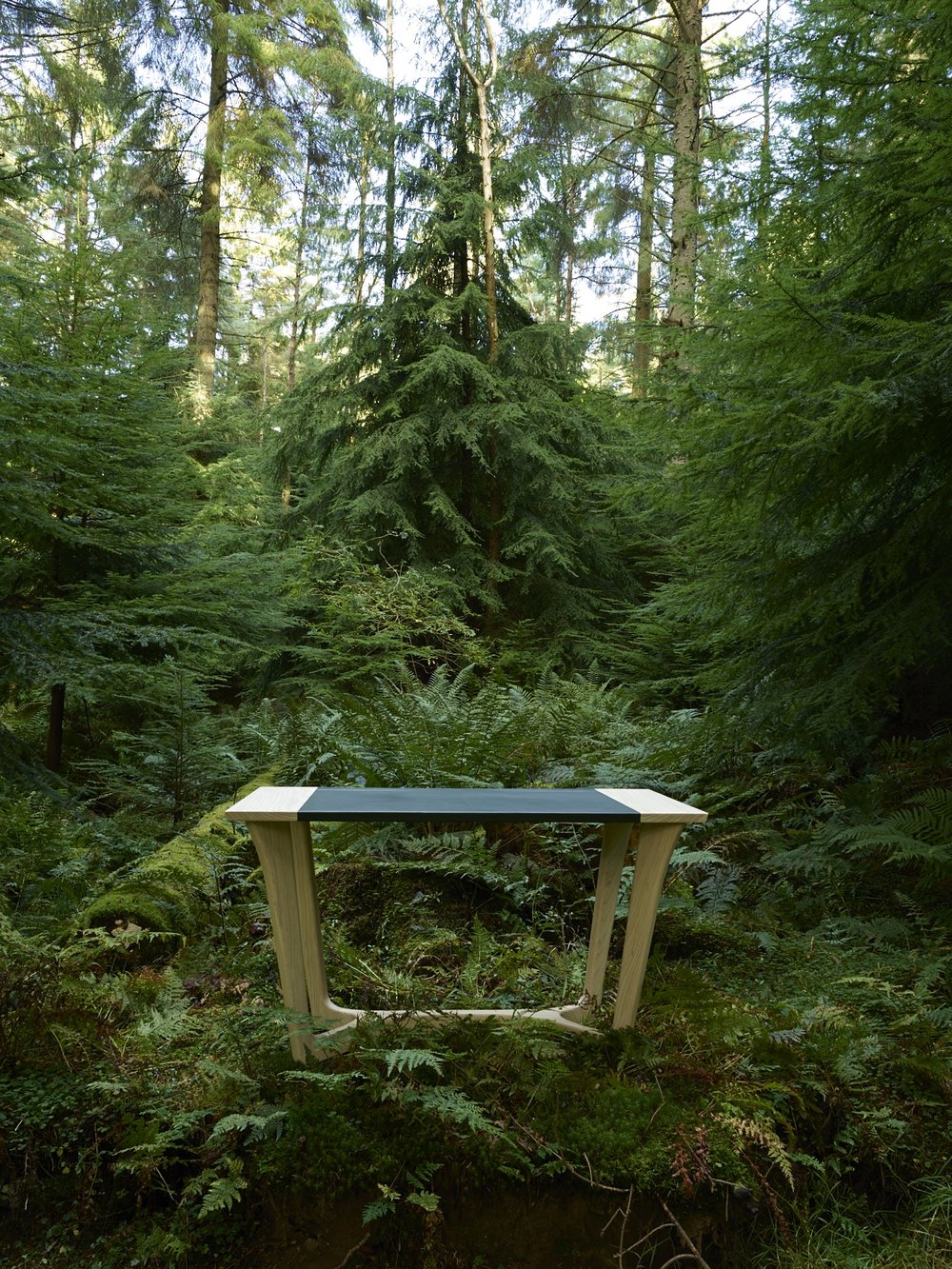 Origin Collection Writing Desk 1
Hand shaped from solid hardwood and with a top fully-wrapped in rich leather, our Origin Writing Desk - like our larger family table - is designed to virtually wrap its elegant legs around you as you sit, and to bring a little of the forest into your home.
However, unlike the larger table, the desk's foot-rail has been pushed away from the user, to provide a more natural, generous seating position.
The large desktop's only extravagances are a subtly angled slot near the back edge, allowing charging cables to slip down to power outlets - so the desk can be pushed back hard against a wall - and a series of polished brass securing bolts in the underside; each with it's head pared back to be as slim and flat as possible.
shown in main image in American white ash with white pigmented oil
Lead Time: 8-12 weeks
Our larger furniture items can collected be in person from the workshop or shop, or be delivered free of charge within a 50 mile radius of the shop. Beyond this distance we need to levy a small charge for fuel and time, but please do get in touch to discuss your circumstances.
International shipping can be arranged, but will add additional cost for shipping crate/freight charges/import duties etc - dependent upon country. Contact us to discuss your needs.