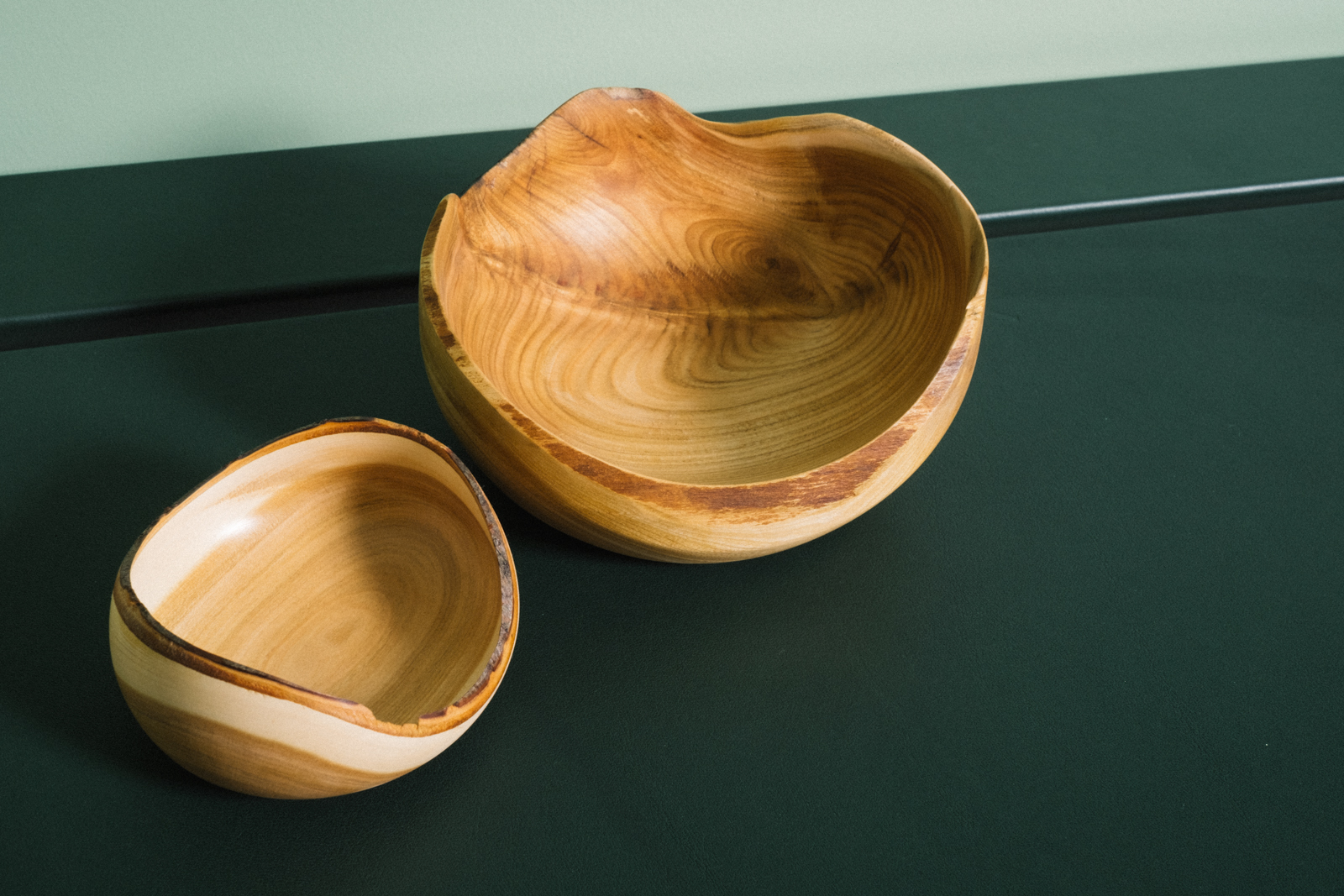 Live-Edged Bowls
Lathe-turned live edged bowls made from Scottish cherry from the forests surrounding our workshop in the woods. As close to home as it gets!
Each bowl is cut and turned when wet and then dried in the microwave (that's right) before being put back onto the lathe, now with a unique twist - before final finishing, making each one completely different.
To make things slightly less confusing we separate them into two sizes; small and medium.
Stock is constantly changing so please come into the shop to investigate!
UK Shipping is included but for international sales we do need to add an additional small fee dependent upon your location. Certain countries also have restrictions on the import of hardwoods from other countries - so please do contact us to discuss before making a purchase, just to make sure!