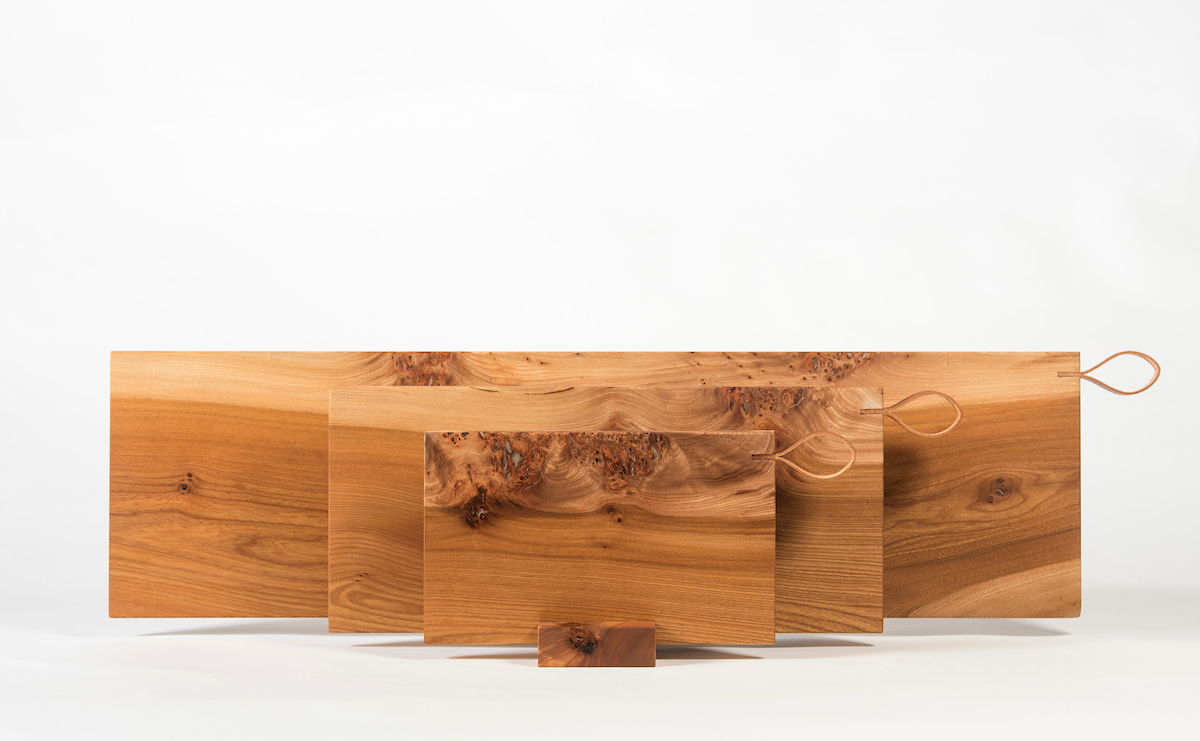 Cutting & Serving Boards
Crafted from the most character-filled local hardwoods we can lay our hands on!
Each of our cutting/serving boards features a thick bridle leather hanging loop with brass securing pin, and has a subtle bevel on the underside to make it easier to pick up.
Detailed with a fire-branded logo and finished in homemade food-safe Scottish beeswax oil (includes a tin of nourishing, food-safe finishing oil)
Food safe beewax-based finish
UK Shipping is included but for international sales we do need to add an additional small fee dependent upon your location. Certain countries also have restrictions on the import of hardwoods from other countries - so please do contact us to discuss before making a purchase, just to make sure!