SILVER REVERSIBLE BLANKET STITCHED MERINO CASHMERE THROW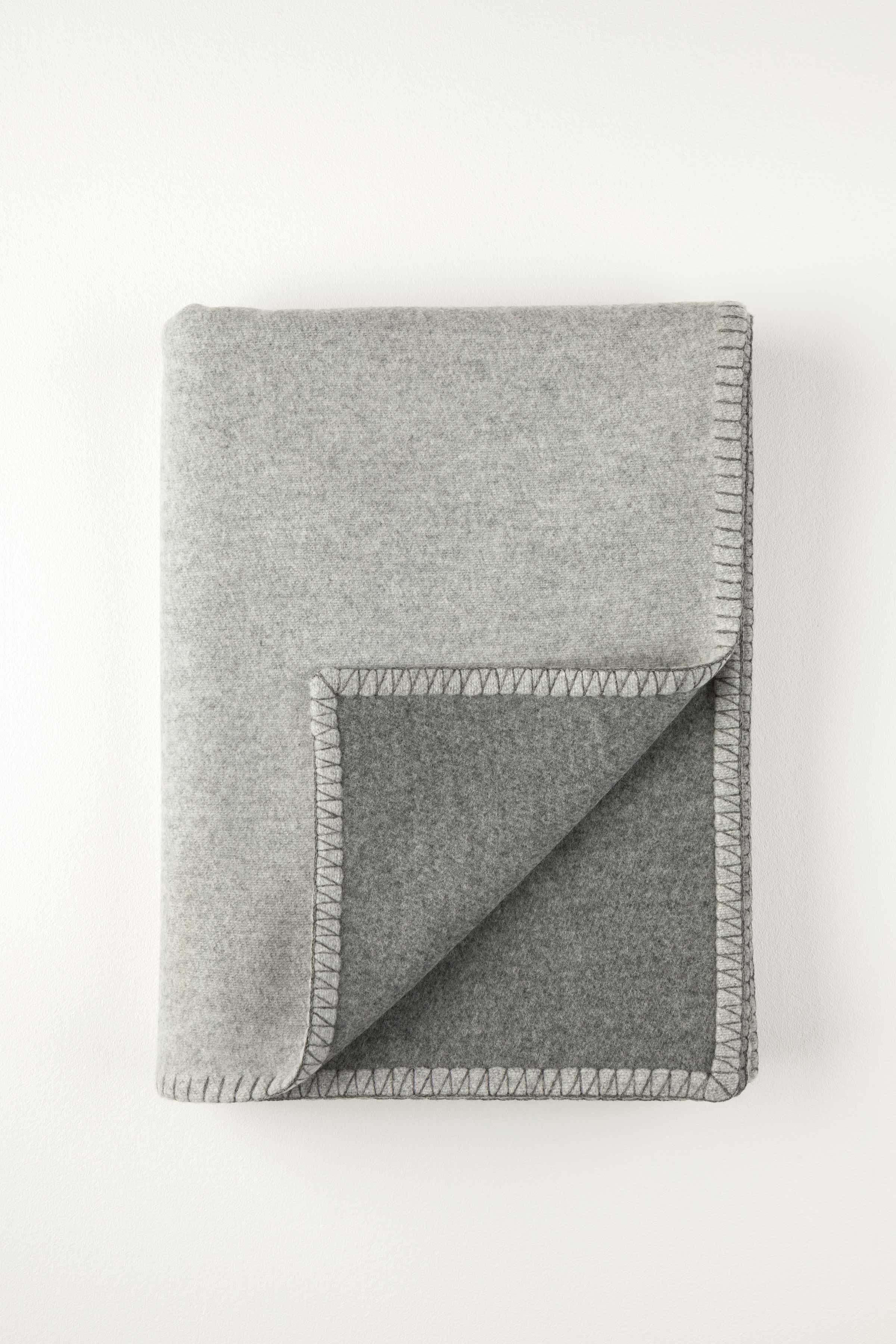 SILVER REVERSIBLE BLANKET STITCHED MERINO CASHMERE THROW
Transform any bedroom in moments with the casual opulence of this beautiful Merino and Cashmere blend reversible throw, which perfectly marries two nature-inspired tones with a traditional style blanket stitch. Made in Scotland by the talented craftspeople of Johnstons of Elgin, this gorgeous cashmere blend blanket benefits from more than 200 years of expertise in woven and knitted products. This Cashmere and Merino Reversible Blanket Stitched Throw is a cosy throw characterised by it's pressed and smooth handle.This throw is the perfect accessory for your everyday living space.
90% Extra Fine Merino Wool 10% Cashmere
Silver / Grey
Size: 190x140cm / 74.8x55"
Woven in Elgin, Scotland
Dry Clean
Complimentary UK Shipping